The Valle d'Itria is set between Bari , Brindisi and Taranto , and it is this corner of Puglia that should be visited at least once in life for its characteristic views, for its white towns and its towns overlooking the sea. And it is here that I spent a night, at Pezze di Greco di Fasano, in a characteristic trullo . I used the Vigne di Salamina as a base to then go to the discovery of the surroundings in search of natural beauty, unforgettable towns and tasty dishes to taste.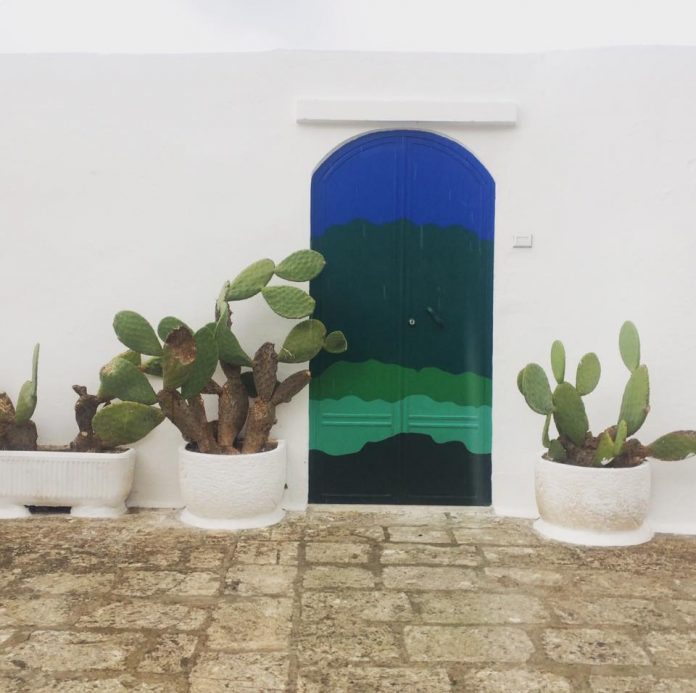 # Sleep in a trullo
The Vigne di Salamina, of Trulli On Line, is located among the gentle slopes of the valley, among oak woods, large olive groves, dry stone walls and limestone walls. It is an oasis of peace where you can rest in the evening after the hours spent in the surroundings, or to take a fresh break by the pool, when the weather permits. The trullo that hosted me is Monte Zuzzu, an ancient structure with three cones, completely restored respecting tradition and perfectly adapted to the needs of a modern habitat. The Trullo Monte Zuzzu is composed of a living-living room, where there is also a sofa bed, a bedroom with double bed, furnished with rustic furniture and a kitchen, but complete with everything you need and a small and characteristic bathroom.The trullo also has a furnished panoramic terrace. The owner Nicla will, then, always at your disposal to solve any small inconvenience or give you valuable advice to visit the surroundings. And that's how thanks to Nicla that I met Fabiana di PugliaMuchMore who brought me to know Ostuni.
# Ostuni, the white city
Ostuni appears with its white sparkle even from a distance. In fact, approaching you can immediately see its whitewashed defensive walls . Inside the old city will hit the winding streets, the beautifully maintained steps, with windows and doors colorful blue and green. In autumn, then in Ostuni you can only find locals and you can visit it in one day, without the crowds of the summer crowd and you can enjoy its beauties in a privileged and almost exclusive. Starting from the central square under the column of San Oronzo you can lose yourself in a white labyrinth of steep streets where you can meet artisan shops, like that of the ladle maker(look for Mr. Giuseppe Roma, who will enchant you with his stories in very narrow dialect), truly instagrammable views, the Duomo, the door of heaven, delicious little restaurants and little cubes, like excellent flavors , where to eat gourmet sandwiches, with first fruits at zero km, which will make you ask for an encore. A dispassionate advice, if you happen to be in Valle d'Itria do not miss out, especially out of season, a stop in Ostuni.
If you are looking for some very particular experience to do in the surrounding area, ask to visit the Conte cheese factory where you can learn the secrets of Apulian cheeses, especially caciocavallo and mozzarella . If we often complain about not being able to experience the old trades and the ancient craftsmanship, Puglia still offers a lot in this field too and I hope you will be fascinated as it happened to me.